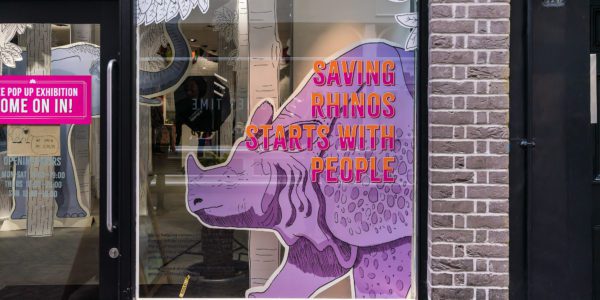 What are stickers?
Stickers are a common method of communicating a message or adding an image somewhere. We can also use a few variations of adhesiveness depending on how long the sticker will be used for, and the surface it is being applied to, for example, glass stickers, wall stickers, floor stickers, door stickers, and even skateboard deck stickers, the list is almost endless.
Stickers are produced using a self-adhesive material. Commonly used with a vinyl material. Discover our vinyl printing service. Peel off the backing and away you go. Although the larger the sticker, the trickier it may be to install if you're not experienced. This is why The Graphical Tree offers an installation service, especially for a high-quality finish.
There are a few methods to produce stickers depending on the artwork and location where the sticker will be applied. You don't need to think just in a straight-cut format either, as we can cut to any shape required using our vinyl decal cutters and routers. Below we've highlighted a handful of production methods to give you an overview.
Cut window vinyl decals

Window vinyl decals are everywhere. Practically every retail store uses them for window messaging, be it for pricing, advertising a sale, or for campaign descriptors.
A decal is simply when letters and shapes are cut from pre-coloured adhesive vinyl. It's much like using sheets of coloured paper, except that it comes on a roll-up to 50m long and has a sticky reverse. The adhesive allows us to install the produced designs on glass or other surfaces.
Print & Cut
In many ways, this is like using pre-coloured vinyl to produce a graphic. However, instead of producing a multi-coloured design in multiple individual colours, we instead print the design. This means we have one flat graphic in a single piece that can be cut to shape on the plotter following a cut path. This method means we don't need to potentially spend a long time installing many pieces of printed vinyl stickers to produce multi-coloured graphics. Read more about our print & cut service.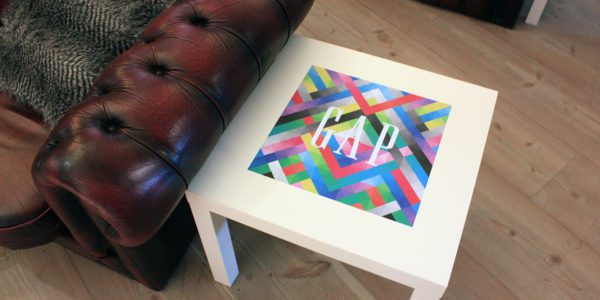 Straight Print
This is possibly the simplest production method. Instead of printing and cutting to shape, we can produce your design to a full piece of self-adhesive vinyl, solid or clear, that is applied to the window. This allows us to either block out the entire window or, if the design only covers a portion of the glass, we print using an optically clear film so you can see directly through it beyond the area of your creative. Printing a layer of white ink first gives us the ability to produce solid shapes onto a clear film.
Floor stickers
Floor graphics to apply to a floor surface you may want to cover including non-slip, easy-to-install linos for events or high adhesive, long-lasting graphics for retail environments. 
Safety and durability are paramount for floor graphics. All of our materials are made to stand up to constant footfall no matter where the graphics are installed – shopping centres, pavements, museums, event spaces, or retail stores. They can also be applied to a carpet too, though it needs to be the tough, short weave kind, used throughout offices and the like. You can read more about floor stickers here.
In our guide How to Produce Window Graphics, we go into a little more detail about some of the production methods mentioned above.
Contact
And of course, if you can any further questions or would like an estimate, here are our contact details.
You can email us here – print@thegraphicaltree.com
Give us a call on 020 7580 4405
Or even pop in and say "hi", the kettle is always on.