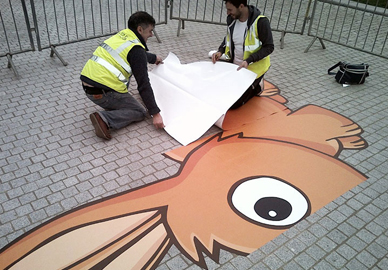 Floor graphics have a remarkable purpose, from directional signage, to beautiful floor coverage to match and work in harmony with an exhibition displays. Our floor graphics solutions can be applied to any surface you want to cover, including non-slip. They come in easy to install linos for events, or high adhesive, long lasting branded graphics for retailers. 
Safety and durability is paramount for floor graphics. All of our materials are made to stand up to constant footfall no matter where the graphics are installed. Can be used with display at shopping centres, pavements, museums, event spaces or retail stores.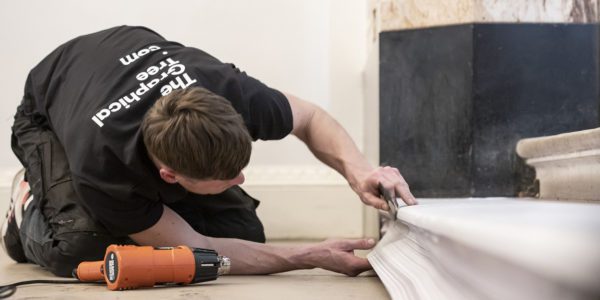 You can use floor graphics for a wide variety of purposes including directional signage to guide people to a particular area. Or, as a floor poster-style graphic for an event or a new product, or simply to add to the look and feel of your brand or organisation, whether that is fun-loving, corporate or inspirational (or a combination, of course). For example, how about creating a false floor, maybe an underfoot aquarium or beach scene, or even a snow or rock landscape?
We have a few floor graphics examples on this page to see. Also, check out our !TA case study for a floor lino in all its glory, and the amazing stairwell we covered for the Royal Academy of Arts - both include installation videos.
If you'd like more information on what we could do for you, or you'd like to talk about your own project, contact us for some help and an estimate.