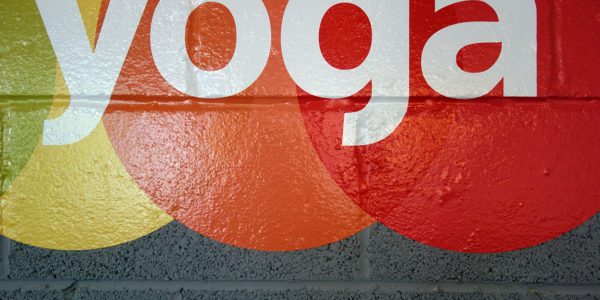 What is vinyl printing?
Vinyl printing is our most common production request. And as a result, we know rather a lot about it. There are multiple varieties of vinyl to print from, the most used being self-adhesive – which allows you to apply a graphic to a surface such as walls, windows, glass partitions, floors, hoardings, even brickwork or a building facade. Because of the variety of uses for vinyl printing, there are many variations in the media used. This could be removable, semi-permanent, or permanent depending on how long the graphic is intended to be in place. Self-adhesive vinyl is available with a white back (good for most window or glass displays), and if you prefer, or it's useful for the surface it's going to be installed on to, a grey-back block-out film, which helps to hide whatever is behind or below our vinyl prints. There are even PVC-free options available too.
Types of printed vinyl
Vinyl comes in a huge and useful variety of types, making it suitable for many a project. These include –
White back removable self-adhesive vinyl
Block out removable self-adhesive vinyl
White back semi-permanent self-adhesive vinyl
Block out back semi-permanent self-adhesive vinyl
White back permanent self-adhesive vinyl
Block out back permanent self-adhesive vinyl
Clear self-adhesive vinyl, optically clear self-adhesive vinyl
Block out white conformable self-adhesive vinyl
Clear conformable self-adhesive vinyl, floor vinyl
Printable coloured vinyl
Metallics and specials such as fluro
Banner vinyl
Phew! But don't worry, that might all look daunting, but that's what we're here for, to advice on the best product to use.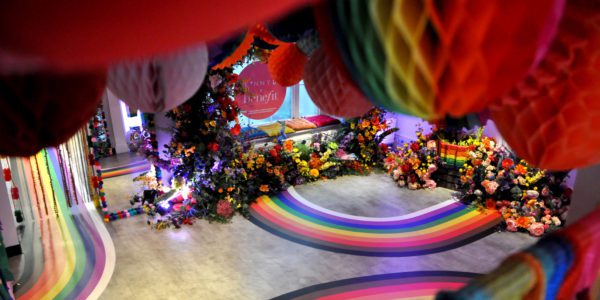 What could we use the different vinyls for?
Other forms of vinyl printing include traditional banners which are suitable for small or large promotional items and seen from village fetes to major sporting events; optically clear vinyl for glass displays is great for creating designs using white ink with colour imagery; and semi-opaque vinyl such as frosted or pre-colours can be brilliant to create privacy. Although vinyl printing is produced using a roll of media, it doesn't mean you can only have straight-cut graphics. Much like cutting vinyl decals from pre-determined colours, we can cut your printed graphic to any shape you like using a plotter. It follows the path of your design making the method fantastic for interesting and eye-catching displays.
How long will printed vinyl last?
Self-adhesive vinyl comes with different adhesives including –
Removable for short-term use
Mid-term use for semi-permanent
Permanent vinyl which is long-term
Other vinyl such as banner vinyl will last an age, weather dependent of course.
Just let us know all the project information and we can choose the suitable media.
Graphic installation
While self-adhesive vinyl is relatively easy to install, we do really recommend using a skilled, professional installation team. Don't fall at the final hurdle and not install the job as well as it could be. No matter how manageable a vinyl might look to be unless you have some experience yourself, a trained installer will know how all the tricks of the trade to make sure the job looks as good as it can do when applied.
All graphics are printed and produced in-house and are fully waterproof. We can also apply a seal to the surface if required to help with longevity.