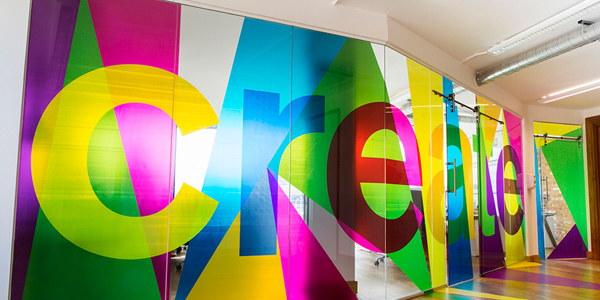 As well as for livery, workplace laws stipulate safety stickers must be applied to glass doors and walls, but there are no restrictions on the type of stickers you can use. Why not take the opportunity to create a strong brand impression on visiting clients with graphics?
In addition to the more standard etched or 'frosted' vinyl, self-adhesive vinyl and cut-vinyl decals, if you're feeling creative or adventurous, we can also provide advice or suggestions on how you can make the most of your glass to really enhance the environment around you. We can create graphics like the ones here to really grab the attention of everyone entering the office.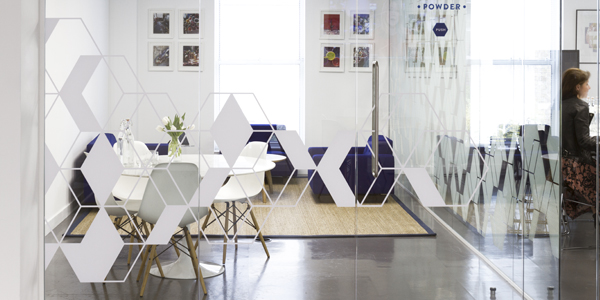 Get in touch with us today to discuss your glass manifestation requirements and gain the benefits of a well-designed and carefully branded workspace, with the advantage of meeting all safety requirements to keep your staff and visitors safe.