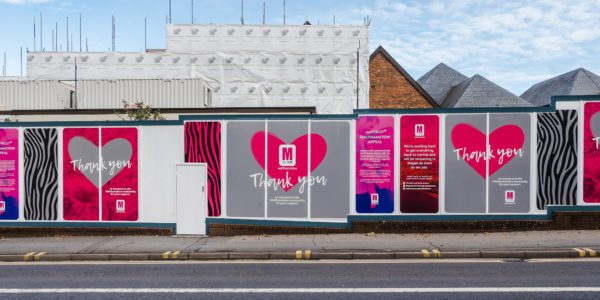 Is your business looking to stand out? The Graphical Tree can create and produce exterior graphics for any surface.
Exterior print materials & substrates
The print materials used are designed to withstand the outdoor elements. Using substrates manufactured for the best durability. Our team can deliver building wraps, hoardings, façade exterior graphics, outdoor floor graphics, banners, and signage. Graphics to cover everything from seating to shop fronts.
Your exterior graphic display doesn't need to be two-dimensional either. Our in-house team can design and build a structure from scratch to fit any space or vision. Just speak to our print consultants who can advise on the best creative and production for exterior graphics solutions available.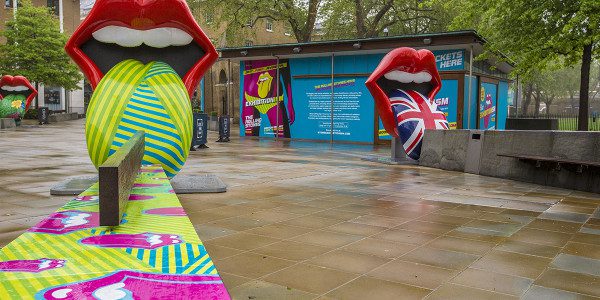 If you're not sure what the best material or option for your project would be, just speak to our consultants who can advise on the best creative and production solutions available. We've worked on lots of exterior graphics and have the experience to make sure that you get the perfect graphics to fit your environment. Lastly, we have a few helpful case studies to check out including those for Saatchi Gallery – Rolling Stones Exhibitionism, and Puma Carnaby Street.
Exterior Graphics produced in London
The Graphical Tree runs the print studio and large format printing from our two locations. One in Central London for those clients based in the city centre and need a near by supplier, and one in Uxbridge. Give us a call, we can help you discover how we work.