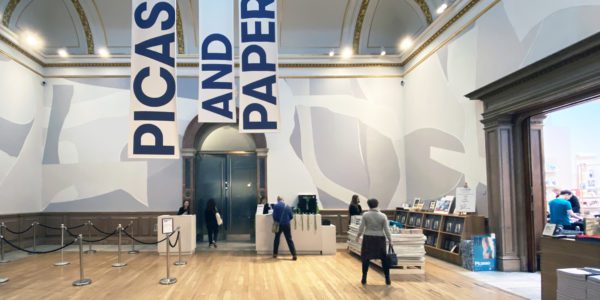 Producing high-quality exhibition graphics and signage to deliver an outstanding finished look is our specialty at The Graphical Tree. If you want to inject life into your art installation or exhibits, contact us to explore the remarkable possibilities in printing exhibition graphics & signs. We build long-lasting relationships with our clients, with a focus on superior consultation and installation.
Quality exhibition graphics
We are happy to be involved at whatever stage during the gallery or exhibition installation process, from initial site visits, material choice or sample production. We will manage the production and installation. We even offer de-rigging the graphics at the end of the show. Our aim is to create an incredible look and feel, and help the exhibition be as successful as possible.
Direction graphics & signs
We provide directional signage, including design and prints, for exhibition functions and events, or simply to direct your customers at any kind of event event, we can help with branded signs and designs.
Floor graphics
Our printed floor graphics will harmonise with the design of your exhibit. Discover our work with our London gallery clients and explore the wonderful prints we produce and install. Covering over 100 meters of floor graphics for the Royal Academy of Arts in the Picasso & Paper exhibition space, achieving a remarkable finish.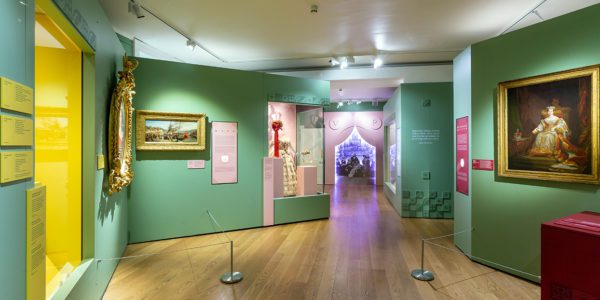 Vinyl decals to brighten your exhibition
Vinyl decals are an amazing impactful way of advertising your show or exhibition. Hugely versatile and cost-effective they can be used on glass or any surface of your choice. Floor vinyl decals can be used to cover and colour floor space in the exhibition hall.
Choosing a larger format print
Going for real impact! Big and bold print work that will create an eye-catching experience. We work closely with curators and designers to maximise your exhibit impact. The Graphical Tree specialise in large format printing, this can be incorporated with branded posters,  exhibition wall graphics, or existing parts of the exhibition. Get in touch to explore your design and printing needs.
Prestigious clientele
At The Graphical Tree our aim is to build long-lasting relationships with our clients and to work in harmony with your exhibits. We work with: Royal Academy of Arts, Tate Galleries, Dickens Museum and the Brunei Gallery.
Museum, exhibition & gallery display printing in London
Take your first step, arrange an initial consultation meeting with The Graphical Tree team. Discuss your design and print brief for exhibition graphics and signage. To talk possibilities, contact our office in London.
Get in touch with our team to discuss your requirements.