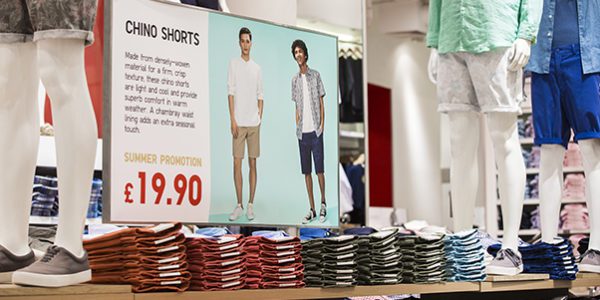 Point of sale display is popular in retail stores, restaurants, bars, and banks to name just a small few. POS displays and graphics are great for highlighting product promotions and sales offerings. Whether that is large or small in size. One-off or full campaign rollouts. We can produce a host of possibilities to advertise your brand and individual products.
Our print services include wall wraps, strut cards, wall and window posters, stretch frame lightbox graphics, cardboard engineering, and much more.
Point of sale display advice
Our vast knowledge of the retail industry means we can provide you the best possible advice when it comes to print materials, the most appropriate substrates, and the most effective POS to use. Removable self-adhesive vinyl, for example, provides a cost-effective way of turning a short-term promotional campaign into a full in-store experience. Whereas a lightbox display and graphic is an illuminating way of grabbing customer attention quickly.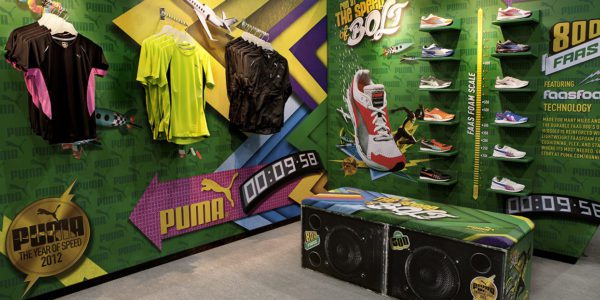 Retail brand displays to remember
If you are planning on producing a campaign for your shops, POS helps bring the window display right into the store. The display guides the customer through a full campaign experience capturing the exact essence of your message. We have a really engaging example of how point of sale could be executed well. Explore our our case study for Uniqlo to find out the possibilities with The Graphical Tree. The Japanese retail giant has a number of stores in London including two flagships on Oxford Street, as well as others around the UK. We support their stores on a weekly basis with POS requirements through our campaign roll out logistical experience.
Collaborative relationships with our clients
Lastly, it's worth noting that the beauty of having a long working relationship with our clients means we have an encyclopedic knowledge of their store layouts. Be it window and wall sizes, and the materials the walls are constructed of. Or maybe the difference in POS sizes throughout the different locations and correct Health & Safety procedures. Campaigns are produced efficiently and harmoniously through a long, trusting and collaborative relationship.
We are a London print company, with specialist retail knowledge
Much of our retail display work in and around London has become well known. The Graphical Tree are award winners of Best Retail Window, and Best Retail In-Store Display. To explore this story further check out the retail print display awards.
Speak to us about sharing our retail and point of sale knowledge with you.