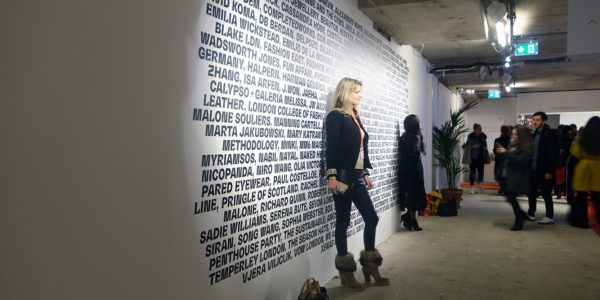 Wall graphics for publicity events
You walk through the entrance into the light, and the photographer's flash creates a stir. Stepping forward in front of the branded walls and logo, you turn and smile, immortalized as having attended the event.
It sounds so glam, and why not. If you want to create that perfect photo opportunity for event attendees or a film opening, no problem, just get in touch. We are very familiar with creating logo and branded walls for such an impact. We've created them for many years, for many an event such as The Orange Book Awards (now the Women's Book Award), London Fashion Week, and the Naked Heart Foundation Gala. Branded walls can be an ideal start to an event or space or a great focal point within. These bespoke walls can both liven an area and entranceway and help promote and share the names of important sponsors or organizer brands. Explore more of our services on large wall graphics, that can be used for offices and more.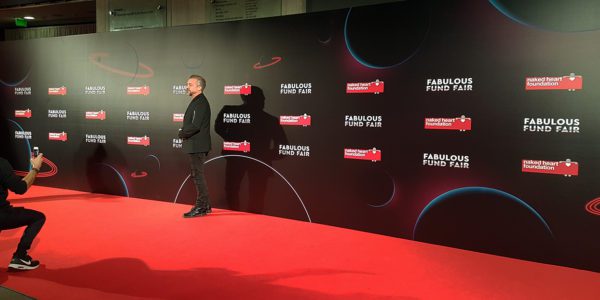 Discover how branded walls are created
There are many options to create a branded wall including wallpapering an existing wall using a canvas wrap, or self-adhesive wallpaper. Other production methods are by creating a multi-board wall with struts; building a set of timber supports (called a 'flat') that have boards applied or a canvas stretched across the area, or we can even supply an off-the-shelf modular pop-up or wall stand similar to how exhibition stands work, complete with graphics.
Let us know about the space and the size of the printed wall required and we can do the rest, including installation, de-rig, and artwork (just supply us with the logos). We're also happy to advise on what we think would work best for the space, just share as much information as you have – dimensions and photographs are also helpful if you have them. You could also book us in for a site visit if we felt it would be of use.
Wall graphics are not only impactful for high-publicity events. Discover more on wall graphics with some of the creative print work The Graphical Tree team has installed.  Contact us today if you would like to talk to us about an upcoming wall project.