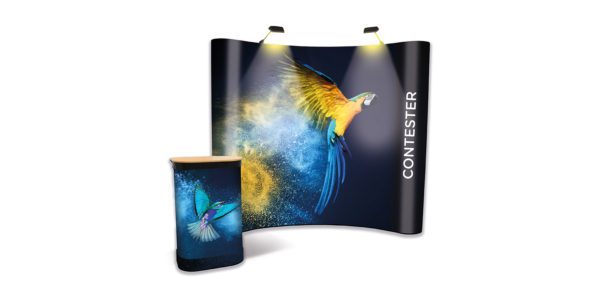 Modular stands are often an easy and cost-effective way to let yourself known and your message out into the world. Options range from roll up stands, popup walls, counters, and even A-boards, flags poles and portable literature holders.
They're popularly used at exhibitions, as well as other areas where portable or temporary displayed information is needed. This could be at shopping centres, events, reception spaces, and some retail environments. The things about stands is exactly that, they can stand out, and be seen by the public walking in reasonable proximity.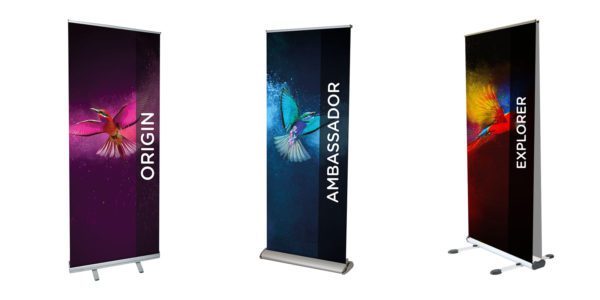 The Graphical Tree can supply a host of options for you, including the accompanying graphics too. We produce all the graphics in-house in Central London, where they are also fitted to the stands. Our hardware comes from two UK manufacturers suppliers, which means we can offer you the stands we feel offer the best design and quality within the modular stand marketplace.
If you would like to speak to us about our range of stands and graphics, let us know what you're looking for and what the end-use will be. We'll be able to advise on what we think are the best options for you. You can find our contact detail here.