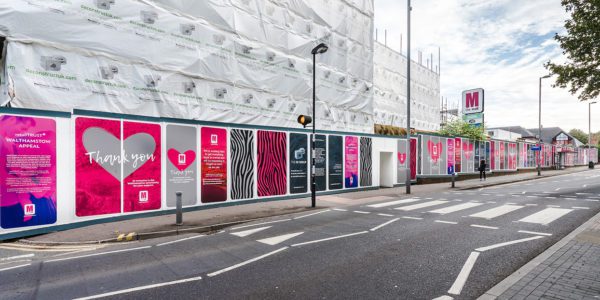 Producing hoarding graphics
There are all sorts of hoardings, some are big, beautiful, and long-term, and some are small and short-term, though still beautiful of course, or at least they can be. Which is where we come in.
Whether your hoarding is inside or outside, suited to self-adhesive vinyl or direct-to-media printed di-bond or foamex panels, talk to us about the project. We can manage the process from initial briefing and site survey, design and artwork, production, through to the actual installation of graphics. We can even organize the de-rig of graphics for you if required.
We all know that a big flat wall can be enticing to graffiti makers so we can add an anti-graffiti seal to graphics. And while it doesn't stop graffiti from being applied, it does make it somewhat easier to clean. We can also add all the finishing touches like headers and skirting plus screw caps, which all help to make your hoarding as beautiful and impactful as it should be.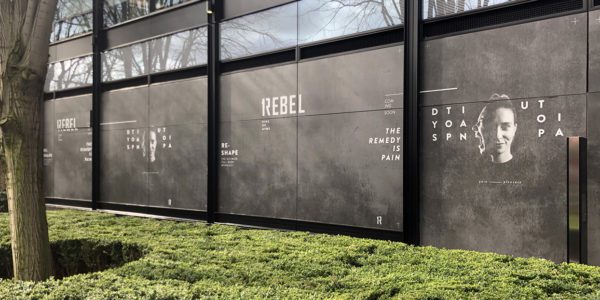 Sustainable hoardings
If you're interested in an environmentally friendly hoarding option, mention this in your communication about the project to us. For example - foamex and di-bond are both reusable and recyclable, and self-adhesive vinyl can be produced using PVC-free material and printed using latex inks. To read more about our eco products, we have a specialist page about the subject.
Remember, a good hoarding will serve as a great first impression to the public for retail spaces, and set a good example for a considerate construction company's building site.
If you'd like to speak to someone about an upcoming hoarding job you have, you can find our contact details here.