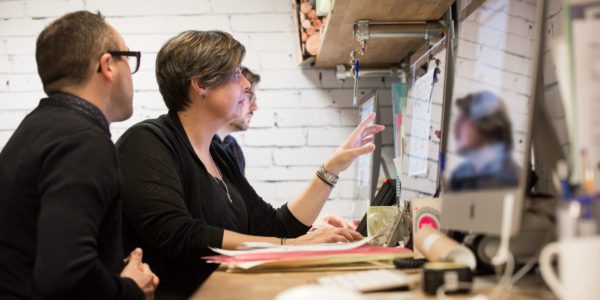 Sharing our large format knowledge
We've been in the graphic and display business for quite a while, so we know what works and what doesn't. Engage us as visual and production consultants and we can deliver technical solutions as well as contribute to the design if this is required. We're able to advise from the embryonic brief through to delivery and installation. Our team has a thorough knowledge of substrates and production methods, as well as years of experience on location making sure a project runs smoothly from start to finish. Even if it's a simple piece of advice about which material to use, we're here to help.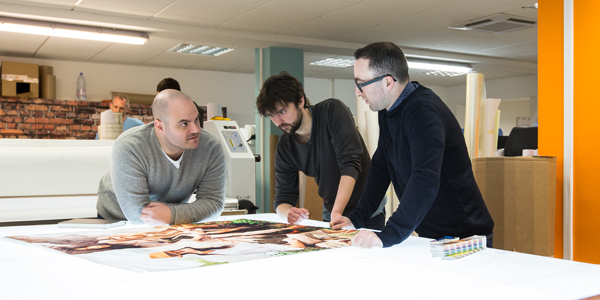 Convenient and helpful
We also love to be challenged. Come to us with just an idea and we'll help you turn it into reality. We have a great team of experienced large-format print and display project managers, so we can add real value, impact, and expression to your business visually. Our HQ in Central London is just 5 minutes walk from Oxford Circus underground station, so if you're in London, it's easy to drop in and see us. We're happy to come to you if it suits you, as well as meet you on site so we can see a venue and location in person, helping us understand a brief just that little bit deeper. We're also happy to talk via email, video, or phone call. Just drop us a line to arrange a meeting.